Cheeky Bingo eyeing US gaming zones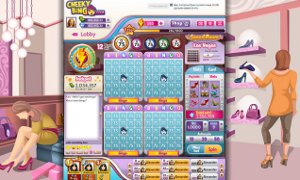 Cheeky Bingo is one of the top bingo sites in the UK but it plans on making it presence known in the US market also pretty soon. Online bingo gamers are well aware that bingo is one of the most popular online gaming activity in the UK but in US, strict laws forbid online bingo games and yet Cheeky Bingo is cheeky enough to plan a US invasion in the near future.
With United States of America beginning to relax its stringent laws as far as online gambling is concerned, the cheeky bingo site has already set in place a strategy to make sure it is already a known name in US gaming circles, once the walls come tumbling down.
To begin with, the site is getting itself recognized in US by introducing the 'cheeky' app in Facebook. This is a logical and a well thought out strategic move since social gaming in social networking sites is getting more and more popular these days.
Next step is making sure players in many public places such as in parks and restaurants are playing this app wherein the Cheeky mascot will also make an appearance and interact with the players. Of course, the mascot is not going to be empty handed. Expect some gifts and freebie giveaways as well.
The facebook page of Cheeky Bingo is also well designed. It is aesthetic enough to attract and hold the interest of even the passing visitor. If you are interested in checking out Bingo Cheeky's new Facebook page and bingo apps, visit https://apps.facebook.com/cheekybingo.
Facebook branding is definitely one of the best ways to enter a new market and Cheeky has got it right from the start. It will not be long before other top UK bingo sites online, also make a beeline to the US market with a similar strategy.
For avid bingo fans, whether you are in the UK or in the US, there will be still many more bingo apps coming out in the market as more and more sites begin a US market strategy much like Cheeky.